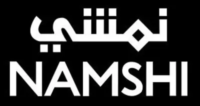 Namshi Latest Deals and Discounts
Namshi is your leading online shopping website for fast, reliable, and simple online shopping in UAE.
Namshi offers a growing selection of globally-recognised brands, from Ginger to Ella, Nike, MANGO, adidas, trendyol, and many others, all in one place. Stay ahead of the season's top trends with a massive portfolio of online fashion, footwear, accessories, and beauty products, and enjoy fast delivery across the UAE when you buy online in Dubai.